Tasting the Perrin Family Wines
or…Discovering the Perrin style
Immersing myself in California's Rhone varietal wines, Tablas Creek of Paso Robles, CA quickly became my favorite. Only after comparing their wines with neighboring examples of similar wines did I recognize that it was mostly the style of wine that I found so intriguing. I once had the opportunity to compare side-by-side Tablas Creek's Esprit de Beaucastel and Chateau du Beaucastel's Châteauneuf-du-Pape, Tablas Creek's cousin wine from France's Rhone Valley. The shared lineage of these wines were clear. And there I recognized the Perrin style for the first time.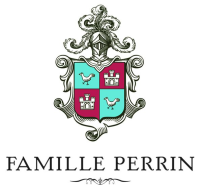 Tablas Creek is a winery established in 1989 through a partnership between the Perrin family and Robert Haas (an American wine importer). The partners set out to replicate in California a piece of Châteauneuf-du-Pape, Beaucastel's home in the Rhone Valley. Paso Robles was settled on for its climatic and geological similarities to Châteauneuf-du-Pape. The effort was made complete through the ongoing import of actual vine cuttings from Beaucastel's vineyards and reproduction of the winemaking techniques that the Perrin's have perfected in France.
My discovery of this Perrin style of wine lead me to learn more about the Perrin family and their other wines. The Perrin name has a famed history in the southern Rhone Valley of France. The Beaucastel estate of Châteauneuf-du-Pape, purchased in 1909, blossomed during the post-war era, under the leadership of Jacques Perrin (the grandson of the original patriarch). Jacques took considerable risk in going against the prevailing trend in the area by planting significant amounts of Mourvedre, a challenging varietal to grow. Through Tablas Creek, Mourvedre has become my favorite red varietal recently. This decision along with a commitment to natural organic viticulture and the use of traditional methods such as planting much of the vineyard in the freestanding gobelet style laid the foundation of what would become the Perrin family's winemaking philosophy:
Absolute respect for the soil, a commitment to manual methods and a deep belief that organic viticulture is the only way to express the true essence of the terroir1
In this series of posts I intend to explore several of the Perrin family's wines. I want to better understand the Perrin style and what I love about it. The Perrin's make wine under several labels including La Vieille Ferme, Famille Perrin (previously Perrin & Fils) and of course the flagship Chateau de Beaucastel. Through a partnership with Nicolas Jaboulet, the family is making wines of the Northern Rhone under the label Maison Nicolas Perrin.
Springtime is around the corning and we'll all soon be sipping rosés. Let's start the tasting with the Perrin's most basic wine, the La Vieille Ferme Rosé!
Posts in this series:
Perrin Family — La Vieille Ferme Rosé