The Wine Market of Korea Part 1
or.. Twitter, Social Media and Wine Clubs in Korea
As I continue to research the Korean wine market, I'm always keeping my eyes open for interesting developments. This piece (duplicated here) by Joshua Hall summarizes the big trends of 2010 very well. I thought I would expand on some of these ideas with my own opinion in a two part series.
Twitter and Social Media
There is no doubt that social media is here to stay in Korea. The country has been a social media pioneer with the Cyworld, Naver and Daum portals. Facebook never caught on quite like it has elsewhere due to these highly established players. 2010 did see Koreans take to Twitter, an uncommon success for a foreign internet technology. As Joshua mentioned, Twitter is very important to wine marketing in Korea right now.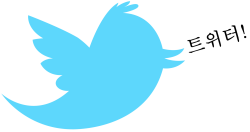 The web in general provides a wealth of wine related information to the Korean market. The website wine21.com in particular is a very valuable resource. Their wine database provides fairly comprehensive list of wines available in Korea as well as the cheapest retailers. Very useful.
Alcohol is not permitted to be sold online or by mail order in Korea so you do not see a direct-to-consumer sales model in Korea for wine.
Blogging, like elsewhere, is very popular in Korea. Photoblogging of restaurants and food along with wine is particularly popular. There are a handful of wine bloggers who have become quite influential. One concern is rumors of some bloggers opinions being bought. Unlike in the US there are no laws requiring bloggers to reveal free wine, dinners or other payment.
Wine Clubs
As mentioned above, Cyworld and Naver are the leaders in social media. Through these portals, "online communities" are created where people with common interests meet. This type of community is very popular in Korea and communities exist for every type of interest (wine, food, various sports, English learning, dancing, etc). The wine communities are likely very influential on the buying preferences of their members.
I see opportunity in engaging with the wine clubs, offering to host special tastings for their members for example. Another idea might be engaging with the clubs to host group visits to Californian wineries.
Within the U.S. the closest I've seen to the Korean style hybrid online/offline clubs are Meetups. I participate in the Central Coast Food and Wine Group. The group is very active and the Meetups are organized online but there doesn't exists a sense of online community like there does for the Korean groups.
---
The wine industry in Korea is generally made up of old established players in an established distribution system. I think there is great opportunity to engage directly with the customer using modern marketing techniques and social media. The U.S. wine industry is well versed in catering to younger drinkers taking full advantage of Internet technologies. I hope to see the U.S. target Korean consumers, bringing in new wine and helping to reduce prices on the Korean market. See The Wine Market of Korea Part 2 for more.
How do you see Social Media and Internet based wine clubs shaping the Korean marketplace? Discuss in the comments.